Transport
Vaporetto and ACTV bus prices (guide prices)
Single ticket for 1 journey: €9.50
24-hour ticket: €25
Ticket valid for 48 hours: €35
Ticket valid for 72 hours: €45
7-day ticket: €65
To or from Venice Marco Polo airport (guide prices)
ACTV bus or ATVO bus from Marco Polo airport to Venice (Piazzale Roma): €10 one-way, €18 return
Water taxis in Venice. As with other means of transport, the prices of Venice water taxis are high. This pleasant ride will only be worthwhile for larger groups, as the boats can accommodate up to 10 people. Water taxi fares are fixed and depend on the company, the distance and the number of people carried.
To or from Treviso airport
ATVO bus or Barzi Services.
More information on :
Water taxi
Consorzio motoscafi, da lunedì a venerdì 9:00-18:00 +39 041 240 6712 | +39 041 240 6746 | +39 366 825 6174
Sabato, Domenica, festivi e dalle 18:00 alle 9:00 +39 041 522 2303
Water Taxi, Telefono: 342 906 1230
Cooperativa Serenissima Taxi Soc.Coop. R.L., Telefono: 041 241 2626
Consorzio Venezia Taxi, Telefono: 041 723009
Veneziana Motoscafi Societa Cooperativa, Telefono: 041 716000
Venice Luxury Boat (Water Taxi), Telefono: 342 534 4012
Venice Limousine & Taxi Service, Telefono: 345 187 9941
Taxi by road
Taxi Piazzale Roma, Telefono: 041 5964
RadioTaxi Venezia, Telefono: 041 5964
Minibus Transfer Venice Airport, Telefono: 348 524 1420
Welcome cocktail reception, Wednesday 15 November
Palazzo Veneziano – Venice Collection
Fondamenta delle Zattere 1413, Dorsoduro, 30123 Venice, Italie 
You must be registered. It is no longer possible to register for the Aperitivo.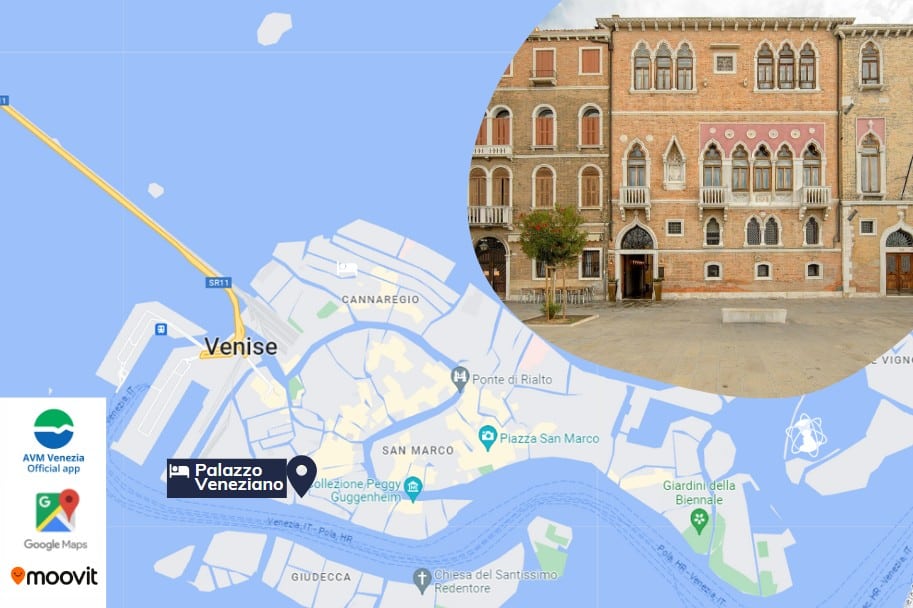 Conference venue 16 and 17 November
Arsenale de Venise
Campo de l'Arsenal, 30122 Venezia VE, Italie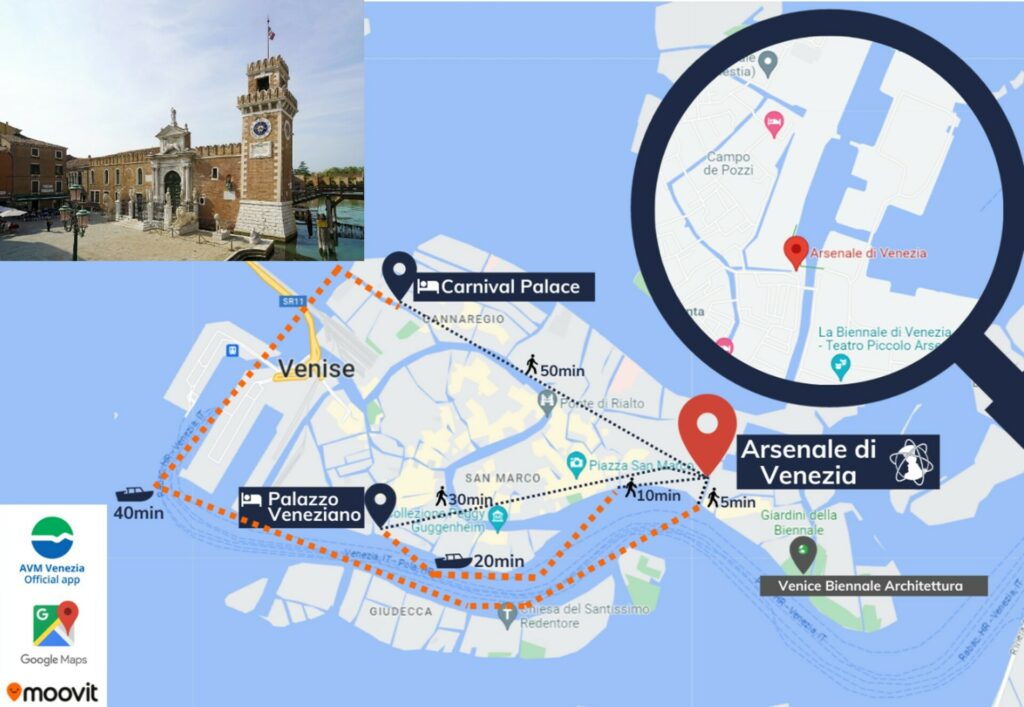 Aperitivo (16/11)
You must be registered (checked on the back of your badge). It is no longer possible to register for the Aperitivo.   
Address:
Circolo Ufficiali Marina Militare
Fondamenta Arsenale, 2168, 30122 Venezia VE, Italie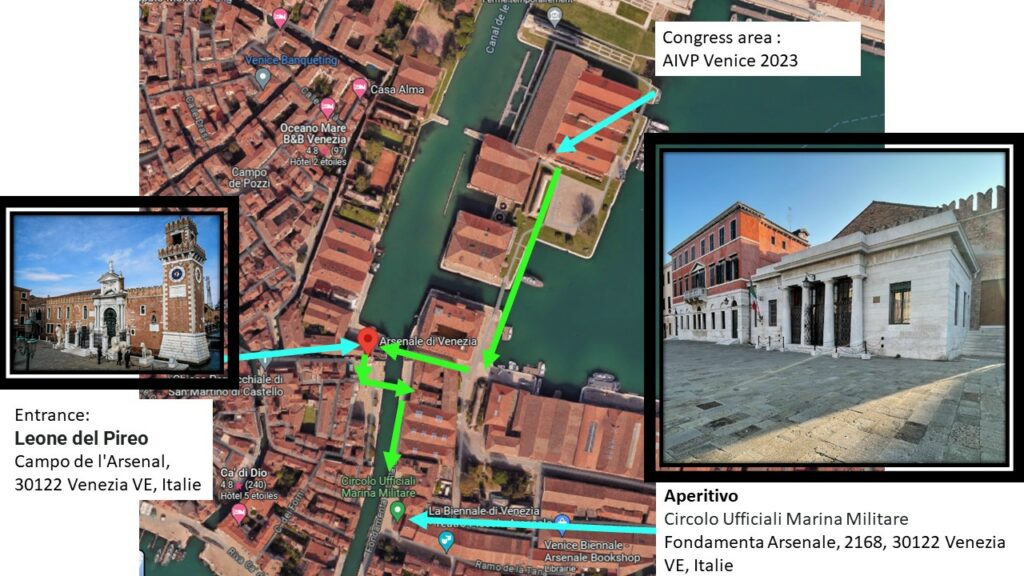 Practical transport information
From Palazzo Veneziano – 4 stars to the Arsenale :

– 20 minutes on foot to Piazza San Marco, then 10 minutes to the Arsenale.
– By Vaporetto: take line 5.1 to the Zattere stop and get off at the San Zaccaria stop (line 5.1), and walk to the Arsenal (10 minutes).

From Carnival Palace – 4 stars to Arsenal :

– Take line 4.1 to the Crea stop, get off at the Arsenale stop. Then walk 5 minutes to the Arsenal. This is the quickest and most direct route.
– Other connections via the Cannaregio Canal and the Grand Canal are possible, but the journey will take longer.